Easily add new DOT projects with a few clicks.
Last Updated: 03/09/2021
Overview:
From DOT Management you can select Add DOT Project , fill in the job details to create a new DOT job.
Walkthrough:
---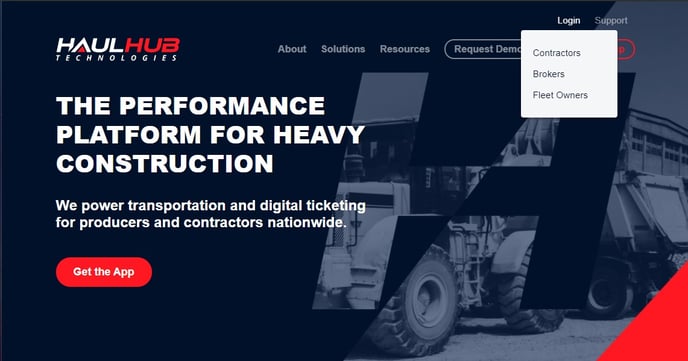 Step 1
Login to HaulHub by selecting Login and selecting Contractors.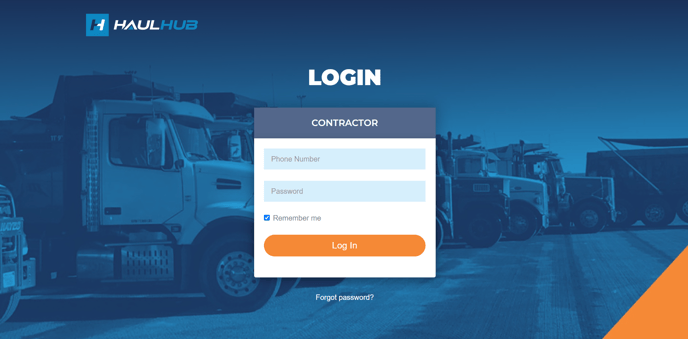 Step 2
Enter your phone number and password to login.





Step 3
Select DOT Management. From here you will see a list of your current DOT projects.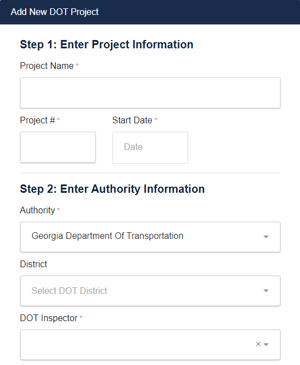 Step 4
To add a new project click on Add DOT Project from the top right.


Step 5
Fill in the pertaining details of the job.

Click Save and the new project will be added to the list.


---
Still Need Help?
If you have any more questions feel free to reach out to our support team.