Hide, edit labels and positioning of navigation options. In Settings, manage routes, match trucks, add/edit materials and equipment.
Last Updated: 04/02/2021
Overview:
Quickly access settings, edit labels and placement of items in the left Navigation Menu

---
Step 1
Login to HaulHub by selecting Login and selecting Contractors.
Step 2
Enter your phone number and password to login.



Quick Access to Settings
You can now edit settings from the left hand menu.
Equipment List - edit, add equipment types and names
Material List - edit, add new materials and plants
Routes - manage routes and fuel rates
Truck Matching - match your trucks to the trucks stored in our system
Edit Navigation Menu
Select Edit Navigation from the left hand menu.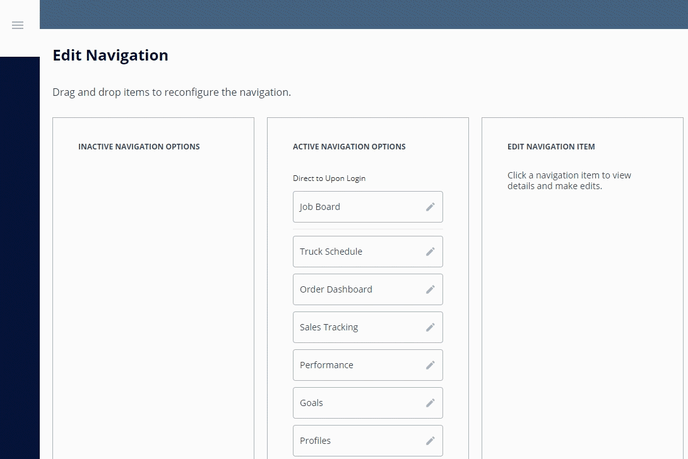 Edit labels of the navigation options to fit your company terminology.
Edit the positioning of navigation options to prioritize your needs
Hide inactive navigation options for a cleaner look
These settings are saved per user. New users will see all default options.
Collapsible Navigation Menu
Gain a productivity boost with more screen space. The menu collapses so you can see more and do more.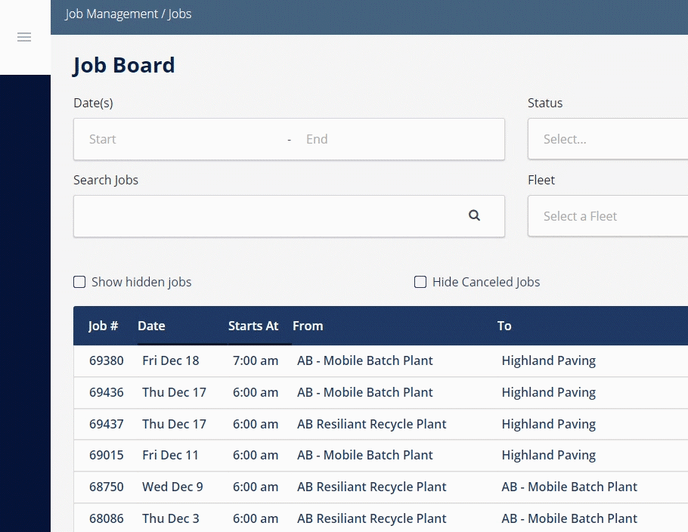 ---
Still Need Help?
If you have any more questions feel free to reach out to our support team.