Haulhub offers various tools to manage your accounting needs.
Last Updated: 03/09/2021
Overview:
Easily manage Timesheets, Transactions, Invoices, and Certified Payroll documents.
---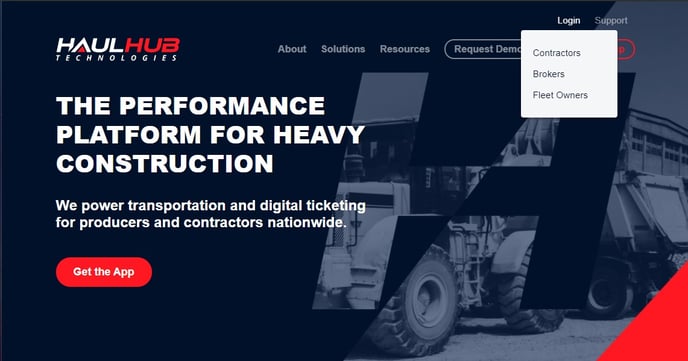 Step 1
Login to HaulHub by selecting Login and selecting Contractors.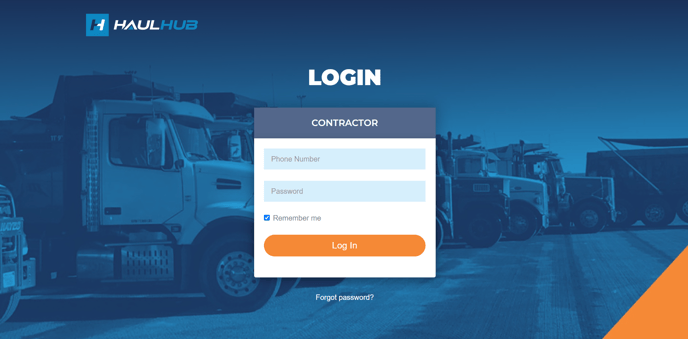 Step 2
Enter your phone number and password to login.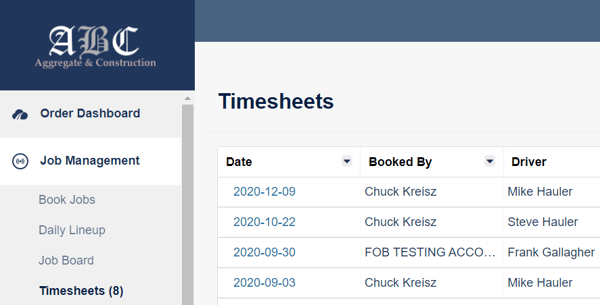 Timesheets
Accessible under Job Management section in the menu.

Timesheets are created when a shift is finished by a hauler working within the HaulHub platform.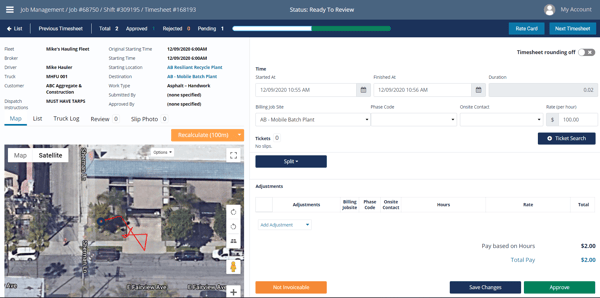 Timesheets consists of the following:
Job details
Map of the haulers route throughout their shift
GPS route log (time spent in the starting location, driving and destination)
Adjust start and end time
Adjust billing jobsite
Add phase codes if not already populated
Adjust hourly rate
View tickets
Add adjustments (day minimum, travel, standby, etc.)
View/ Add pertinent internal notes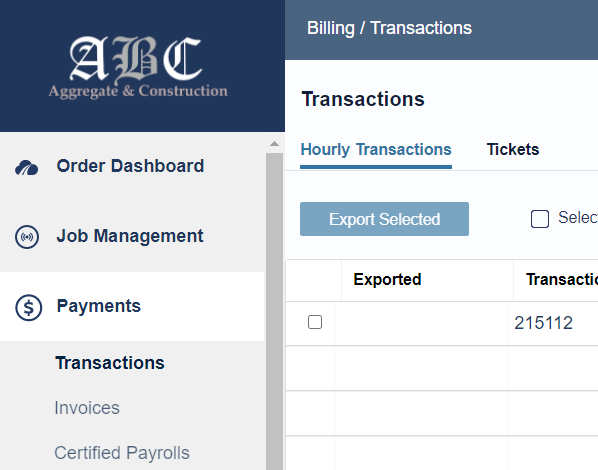 Transactions
Accessible under Payments section in the menu.


When a timesheet is approved a transaction gets created automatically under either the hourly or tickets tabs for tonnage work.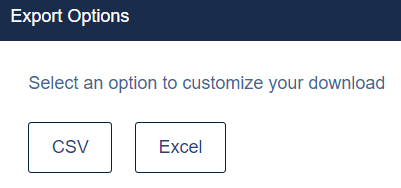 Transactions can be exported by csv or excel document.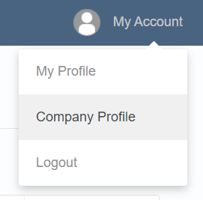 Tip: If you would like to edit the columns viewed in Transactions navigate to My Account > Company Profile > Settings > Transaction Preferences.
Invoices
Accessible under Payments section in the menu.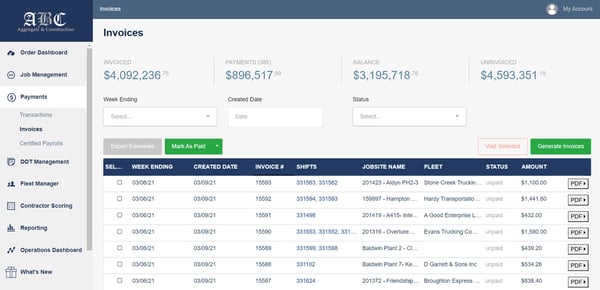 Generated from timesheets that have been approved. Invoices are generated by fleet and job for a weekly pay cycle that can be set by our team.
Invoices can be exported in bulk or individually in a PDF format.
Fields in the invoices are also editable by navigating to My Account > Company Profile > Settings > Invoice Preferences.

Certified Payroll

Accessible under
Payments
section in the menu.

With HaulHub you have the ability to manage certified payroll documents by automatically sending the documents to haulers as soon as they finish their shift. We calculate the on-site time by geofences set up around jobsites.
All of these documents are stored in HaulHub's cloud and are easily accessible and exportable.
---
Still Need Help?
If you have any more questions feel free to reach out to our support team.