New fields are available in the DOTSlip application
Add further details by adding new fields. Example of available fields are water added, work type, lift number, many time options, air options, slump tests, and more! Review the full list with your HaulHub representative to best customize your options.
. .
After customizing your agency's fields with your HaulHub representative, add or edit your individual fields in the "Edit Inspector Notes" section of the DOTSlip application.

From the ticket detail page, select more actions




Tap "Edit Inspector Notes"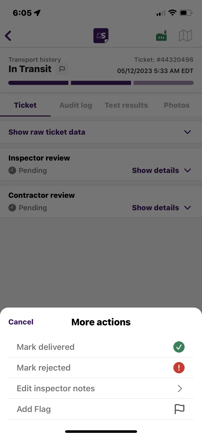 Choose the Add Fields option in the upper right corner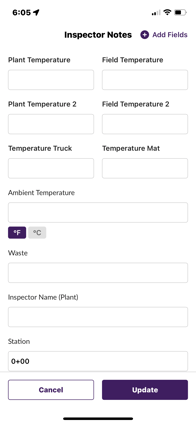 Toggle which fields you wish to have showing in your application