Easily approve timesheets for internal and external fleets.
Last Updated: 03/08/2021
Overview:
Under Job Management click on Timesheets to select the shift for review and Approve.
Walkthrough:
---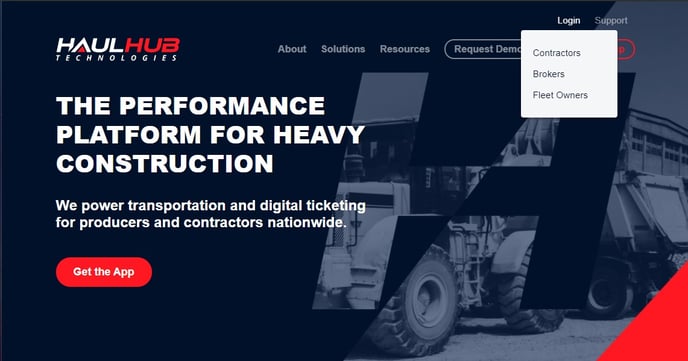 Step 1
Login to HaulHub by selecting Login and selecting Contractors.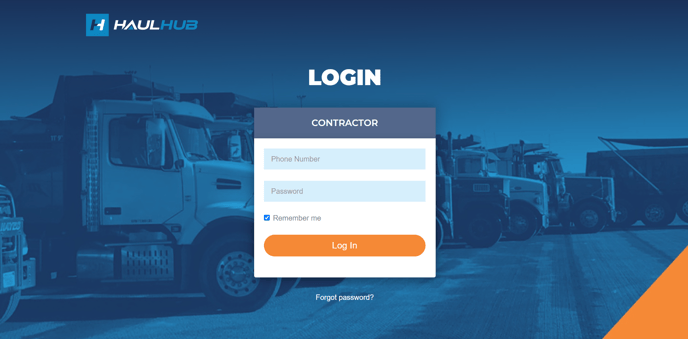 Step 2
Enter your phone number and password to login.





Step 3
Under Job Management select Timesheets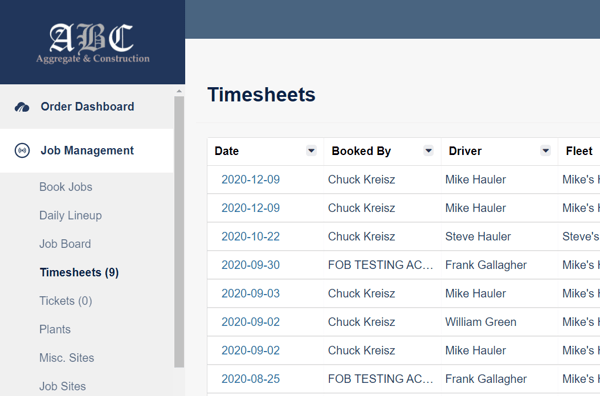 Tip: All Ready to Review timesheets will appear by default

Step 4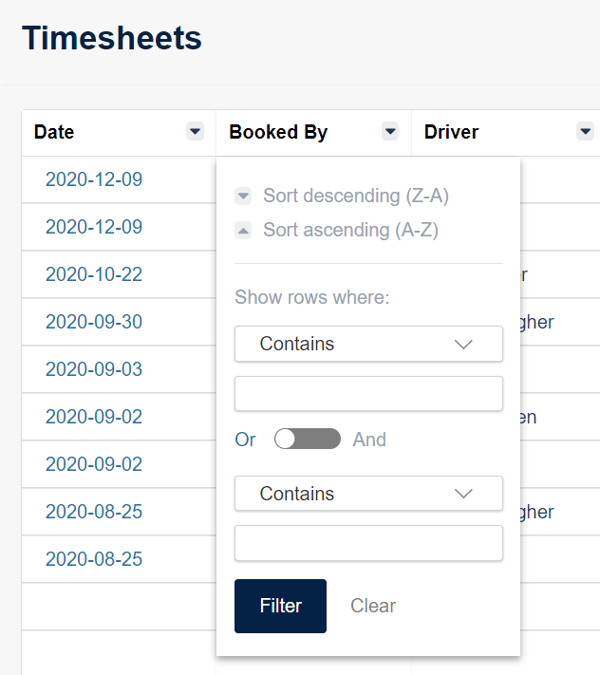 From here you can filter by using the filters in each column.
Click on the word in the column and you can sort by Date, Booked By, Driver, Fleet, Work Type, Destination and Status
Step 5
Review a timesheet by clicking on the shift line
Click on the date in the shift line to open a new tab on your browser.

Step 6
In the timesheet you can review and edit the following: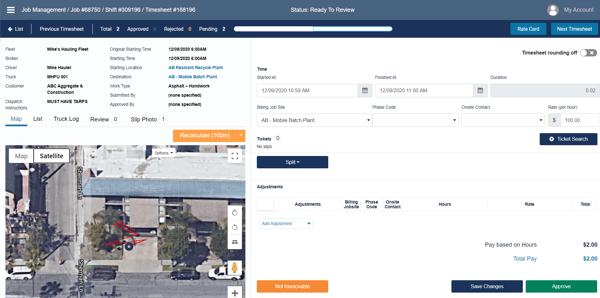 Job Details
Map of the haulers route throughout their shift
GPS route log (time spent in the starting location, driving and destination)
Adjust start and end time
Adjust billing jobsite
Add phase codes if not already populated
Adjust hourly rate
View tickets
Add adjustments (day minimum, travel, standby, etc.)
View and add pertinent internal notes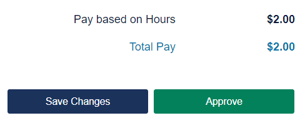 Step 7
If the timesheet meets your expectations for approval select the green "Approve" button.


Otherwise if you would like to save and come back to review in the future select "Save Changes".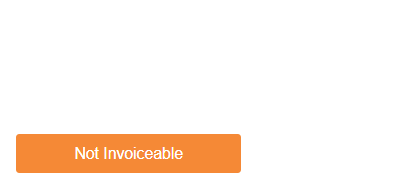 Lastly, if you decide to not pay this hauler for the work performed select the orange "Not Invoiceable" button
Tips:
At the top left you will see a status bar consisting of total shifts for this job broken down by category: Approved, Rejected (Not Invoiceable) and Pending (Awaiting Approval).
To the right of the status bar there are different tabs that represent individual shifts on that specific job.
If the tab is white it means the shift is Pending


If the tab is orange it means that it has been marked Not invoiceable

If the tab is green it means it is Approved

By clicking on the different tabs it will direct you to the different timesheets within that job
To get back to the main timesheet screen select List
To navigate to another tab within HaulHub select the hamburger button on the top left hand corner
---

Still Need Help?
If you have any more questions feel free to reach out to our support team.