You can specify what plant(s) will be associated with this material.
Last Updated: 03/09/2021
Overview:
From Order Dashboard navigate to Settings>Material List , click Add Material to fill in the details.
Walkthrough:
---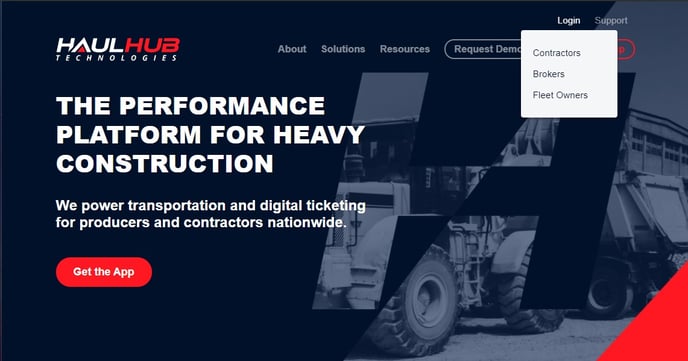 Step 1
Login to HaulHub by selecting Login and selecting Contractors.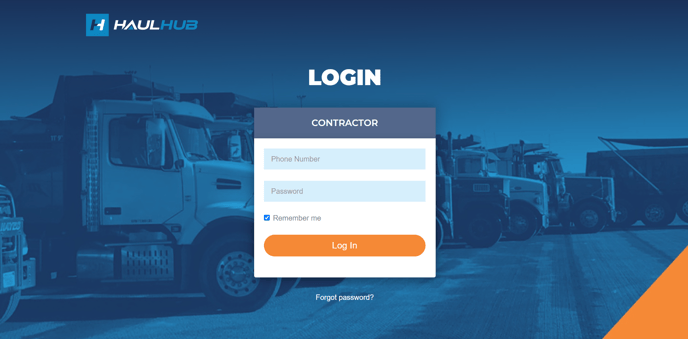 Step 2
Enter your phone number and password to login.





Step 3
Select Order Dashboard.



Step 4
From the top menu navigate to Settings. By hovering over it a drop down will show, click on Material List to populate your current material list.




Step 5
To add a new material from the top right side of the page click on Add Material +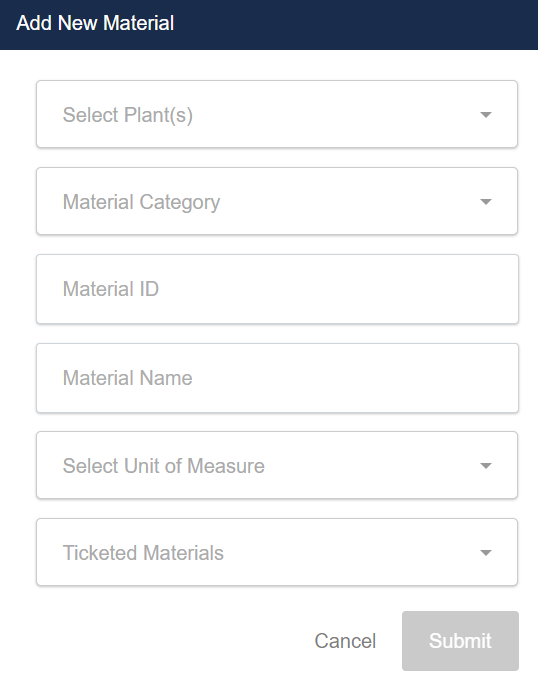 Step 6
A new box will appear. Most fields here are optional, fill out the fields that pertain to your situation.
Note: This new material will tie back to all your plants. If you do not want it to be able to be used at certain plants you can simply X out the plant you do not want it to tie back to.


Click Submit and your new material will be saved.


---
Still Need Help?
If you have any more questions feel free to reach out to our support team.