Archiving a driver is inactivating them to no longer appear on your assigning list of drivers when accepting a job.
When marking a driver inactive (or archiving them, they're the same thing) the driver will no longer appear in the assignment lists.
How to Archive a driver:
Web:
Login to HaulHub by selecting Login and selecting Fleet Owners.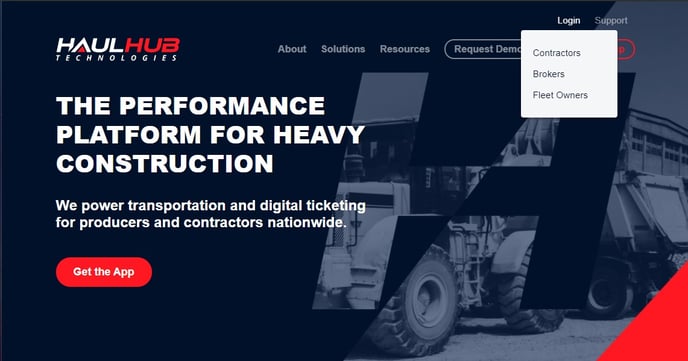 Enter your phone number and password to login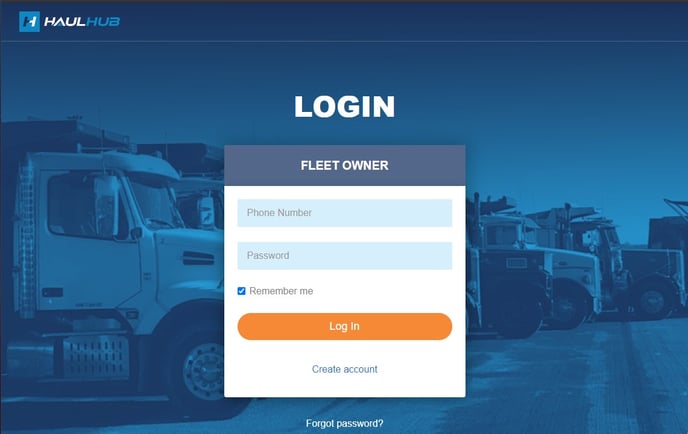 Select Fleet from the menu.
Click on Drivers in the top blue menu.
Click on View on the driver you'd like to archive


Click on the Status and swipe the right to remove the green from appearing.


Click back on Fleets > Click on Drivers in the top blue menu. The driver will show Archived in the list of drivers.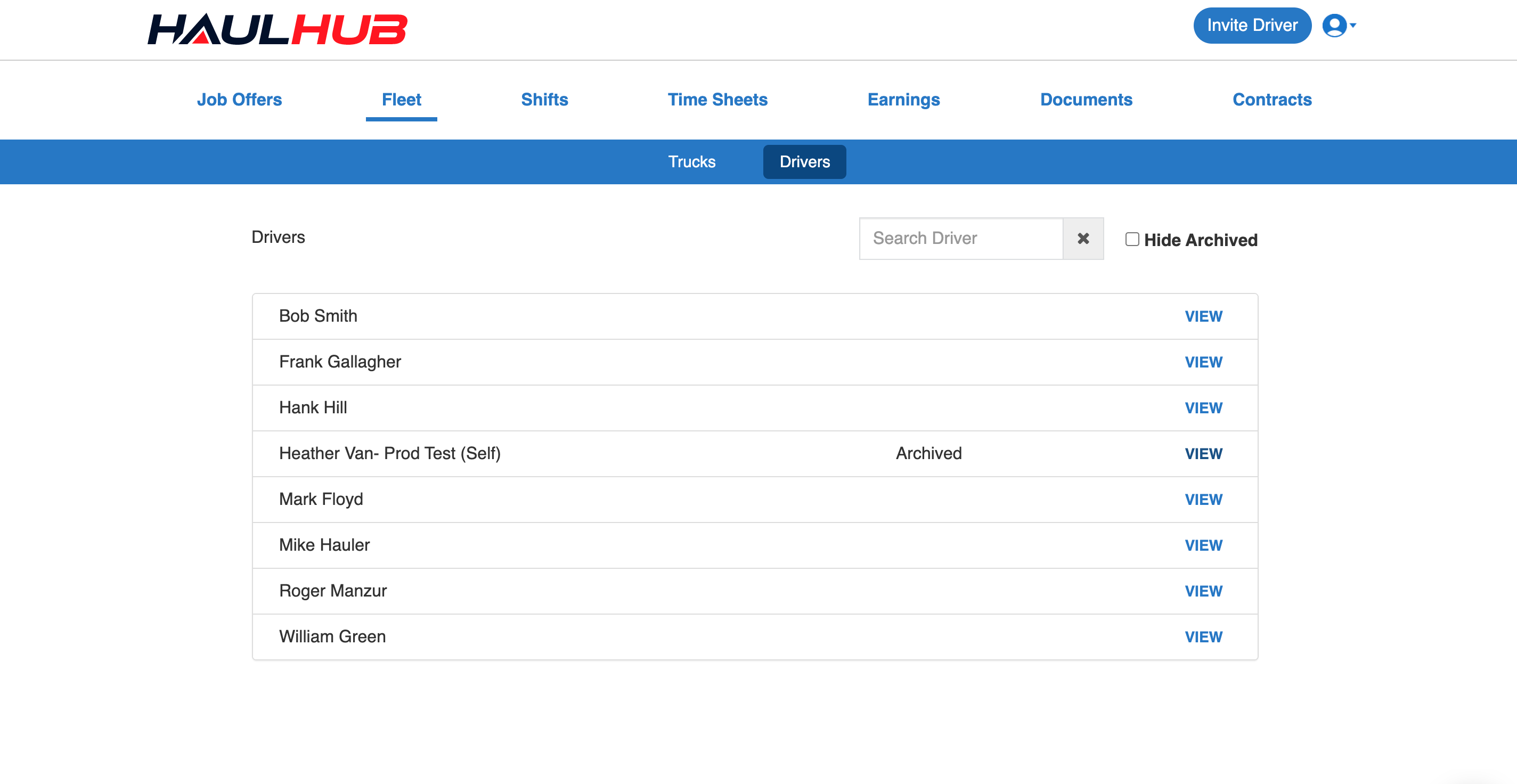 If checked "Hide Archived" the driver will not show up in searches. If it is not checked, the fleet owner can search for a driver and re-activate them.
That's it! If you have any more questions feel free to reach out to our support team.
Email: support@haulhub.com