Archiving a driver will remove them from your list when dispatching shifts.
Login to HaulHub by selecting Login and selecting Brokers.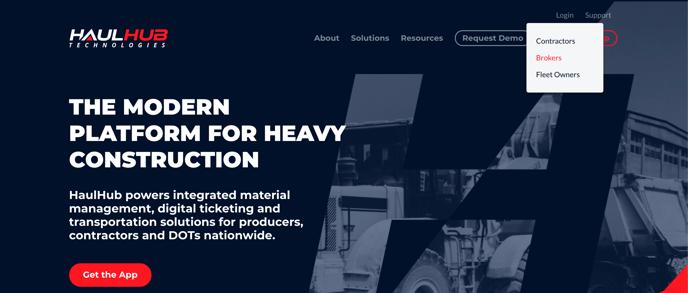 Enter your phone number and password to login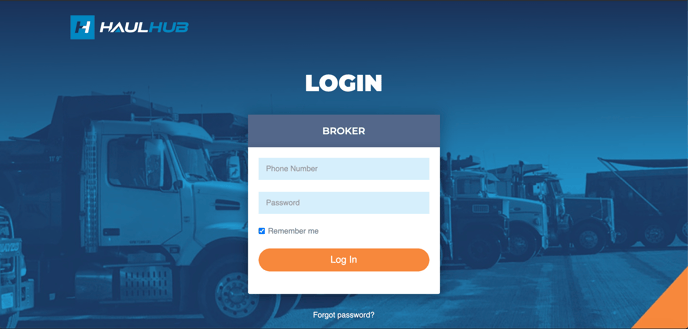 On the left side of the page select Internal Fleet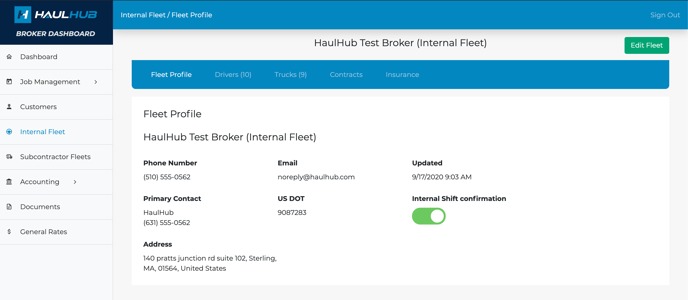 On the top select Drivers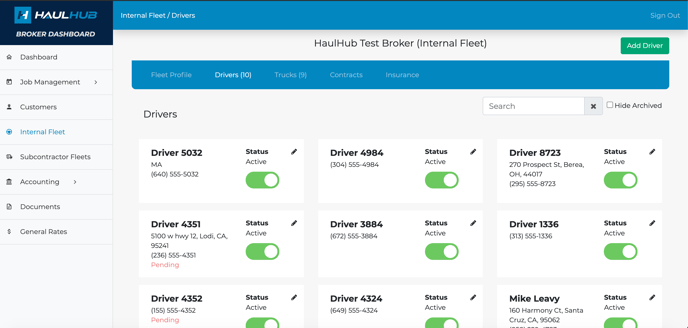 Archive
Look for the driver you want to archive and press the white button under the status that says active and it will switch it to archived.

Edit
Look for the Driver you wish to edit and press the pencil at the top right corner
You can change the following things for the drivers.

First name
Last name
Phone number
Drivers license number
Osha, MSHA and TWIC certificate photo and expiration date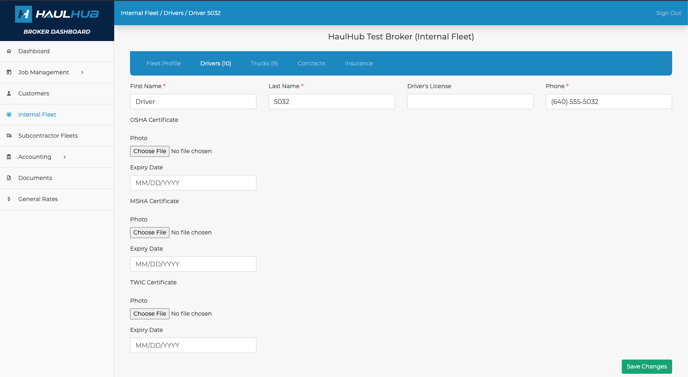 Once you have made your changes, make sure you hit Save Changes.
That's it! If you have any more questions feel free to reach out to our support team.
Email: support@haulhub.com