Fleet manager brings you the power to manage the fleets you do business with.
Last Updated: 03/09/2021
Overview:
The Fleet Manager portal empowers you to Invite Fleets, view and edit Fleet Details, manage Insurance, Documents, Contracts, view Drivers & Trucks, and Monitor incidents.
---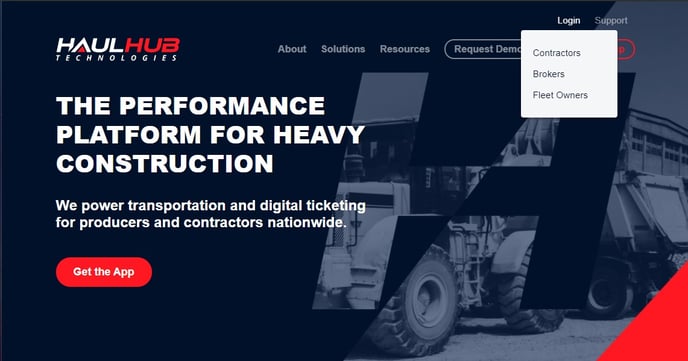 Step 1
Login to HaulHub by selecting Login and selecting Contractors.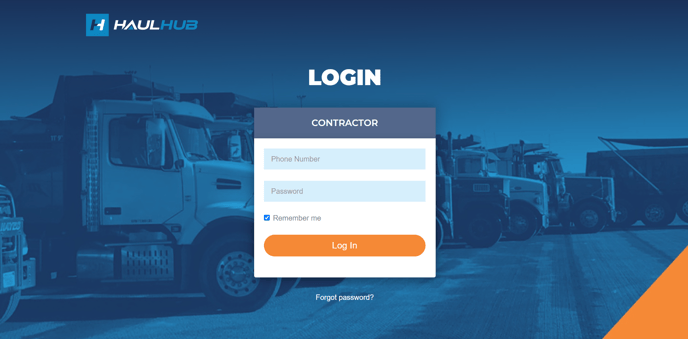 Step 2
Enter your phone number and password to login.





Step 3
Select Fleet Manager. Here you will see all the fleets that have either worked for your company in the past or are interested to work for your company in the future.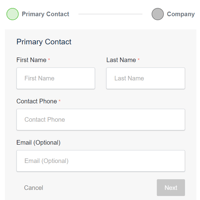 Invite Fleet
Easily add new fleets by clicking the Invite Fleet button at the top right.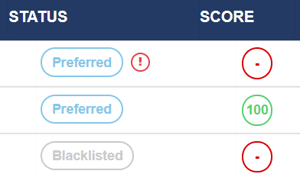 Status & Scores
Status Preferred means you use this particular fleet often, Blacklisted means you do not want them to be able to take jobs and run for your company.
An "!" next to the fleet usually means there is an issue with their insurance.
Scores are based on their reliability. If they show up on time vs. if they cancel frequently.
Fleet Details

Selecting an individual fleet will activate drop down options for the fleet.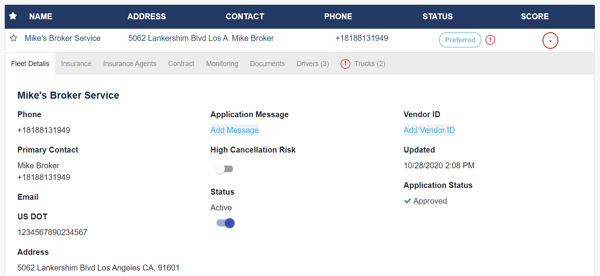 Fleet details shows basic information on the fleet like: contact info, email, address.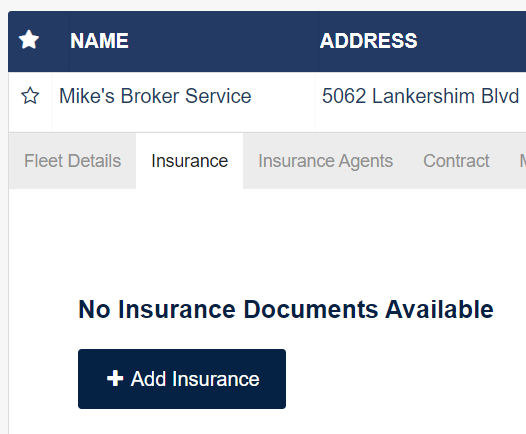 Insurance
If you are looking to house a fleets insurance details, you can add all their policies in the Insurance tab.
Simply select
Add Insurance
to enter policy number, effective date, expiration date, and upload documents.
Expiration date is important to auto-notify the fleet that they need to get the policy updated.
Accepting jobs will be prevented if policy expires.

Insurance Agents & Contracts
You can house contact information for the fleets insurance agent and upload contracts you may have had the fleet owner sign.



Monitoring & Documents
You can house record incidents the fleet may have had on a job site under Monitoring. You can select from multiple type of incidents to record.

Documents is a very useful feature of the portal to house fleets OSHA cards, TWIC cards, OS/OW permits. You can also select others and type in the name of the document you would like to upload.

Drivers & Trucks
A list of the trucks and drivers a fleet owner has listed in their fleet account.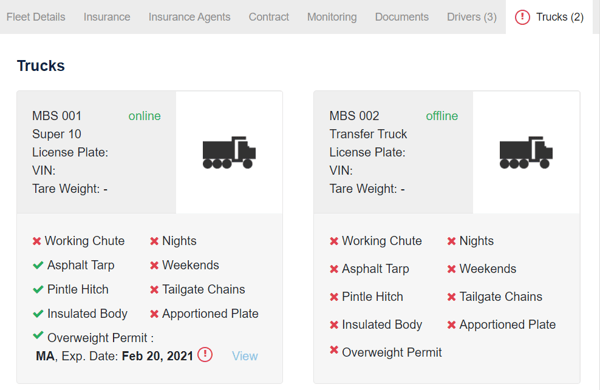 ---
Still Need Help?
If you have any more questions feel free to reach out to our support team.