You can conveniently export single invoices or in bulk!
Last Updated: 03/09/2021
Overview:
By navigating to Payments>Invoices you can sort and filter invoices to export individually or in bulk.
Walkthrough:
---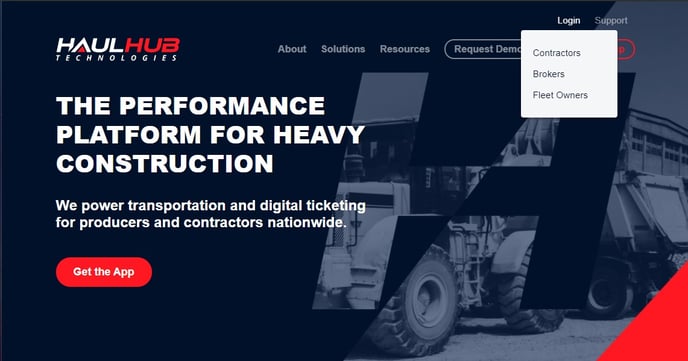 Step 1
Login to HaulHub by selecting Login and selecting Contractors.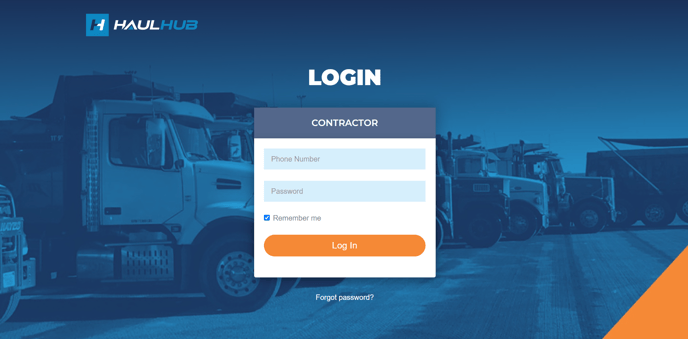 Step 2
Enter your phone number and password to login.





Step 3
Select Payments then Invoices.


Step 4
From here you can filter by the following categories
Week Ending - date in which your billing period concludes
Created Date - date in which the company associate generated the invoice
Status - paid, unpaid and voided

Step 5
Sort and view individual invoices by clicking on the words in the columns above.
Tips:
You can sort chronologically, alphabetically, by week ending, created date, invoice number, shifts, jobsite name, fleet, status and amount.
For easier viewing - expand columns by hovering over in between the columns and drag left or right
View and/or download a single invoice by selecting the PDF icon on the right side of the line for the invoice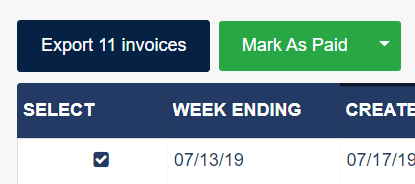 Step 6
Export multiple invoices by clicking the box/s on the left side on the invoice line.

After selecting all invoices click the Export # Invoices button highlighted in blue.

This will download a zip file to your computer with all invoices selected.


---
Still Need Help?
If you have any more questions feel free to reach out to our support team.