You have the ability to create jobs for contractors that don't use HaulHub to track your trucks and driver's hours.
Make sure that your account is set to Broker, if not contact support@haulhub.com
This is only available on the web version of HaulHub.
---
Web: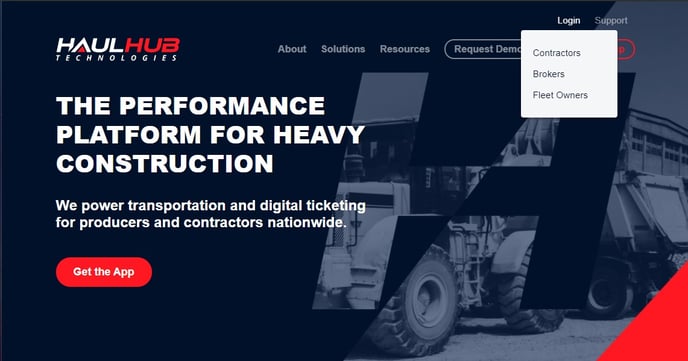 Login to HaulHub by selecting Login and selecting Brokers.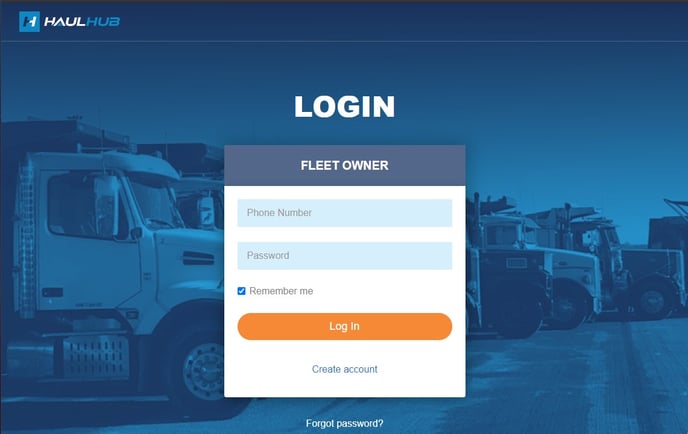 Enter your phone number and password to login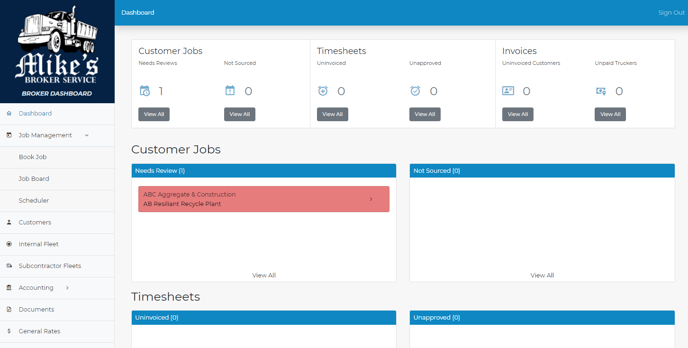 Select Job Management from the left menu, then select Book Job.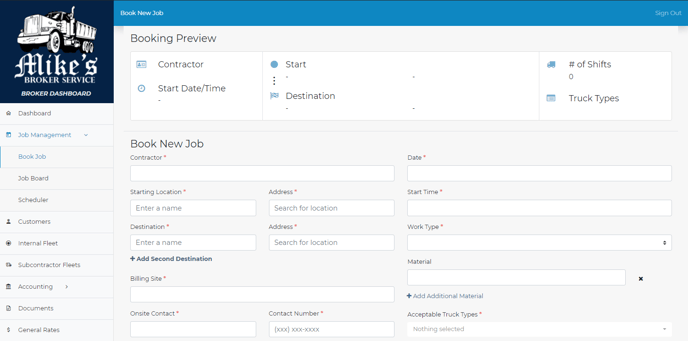 Add the details for this job.

Begin typing the contractor name. If it's not in the system yet, there will be an add button at the bottom of the drop-down menu. Click here for more details
Then enter in the starting and destination locations as well as the addresses for each. You will see the add button at the bottom of each drop-down.
Continue entering the remaining details.

Fields with red stars (*) next to them are required.

You have the option to Save Draft if you need to come back to it later, or Book Job if all set.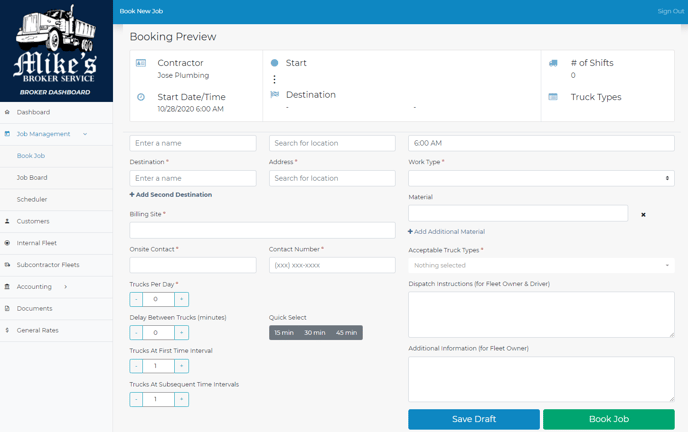 A pop-up will appear to either Book Another Job or Schedule Trucks.

Once you have booked all your jobs continue to scheduling trucks.
Schedule internal trucks and sub-contractor fleets. Click here for more details.

That's it! If you have any more questions feel free to reach out to our support team.
Email: support@haulhub.com