If the contractor you work for uses HaulHub's timesheets, you will have the ability to check your earnings on both the mobile app and web platform.
Please note: If the shift you are looking for does not appear on the earnings page, this is because it has not been approved by the contractor you worked for. Please contact the contractor directly for further information.
Mobile Carrier App:
Log into the HaulHub Carrier app.
Click on payment at the bottom right.
This page will show you several different things:


Total earned through HaulHub
Balanced owed
Jobs accepted
Job offers
Payment history

This can be toggled to different date ranges by clicking the blue arrow just below Earnings Summary.
Web: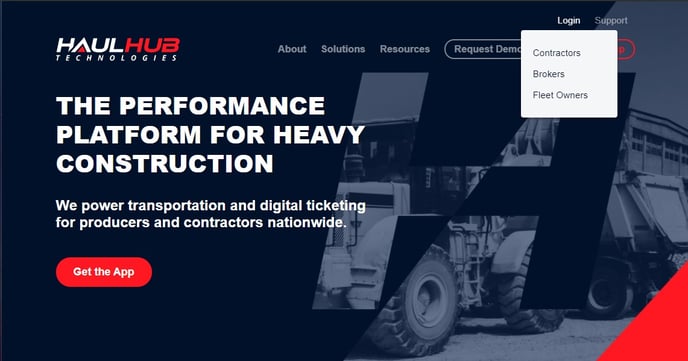 Login to HaulHub by selecting Login and selecting Fleet Owners.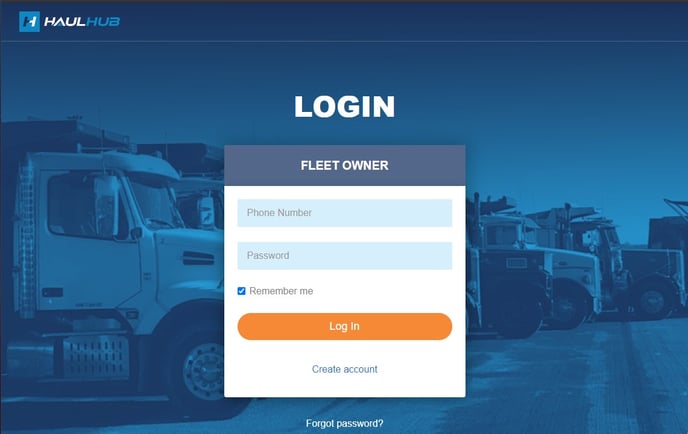 Enter your phone number and password to login.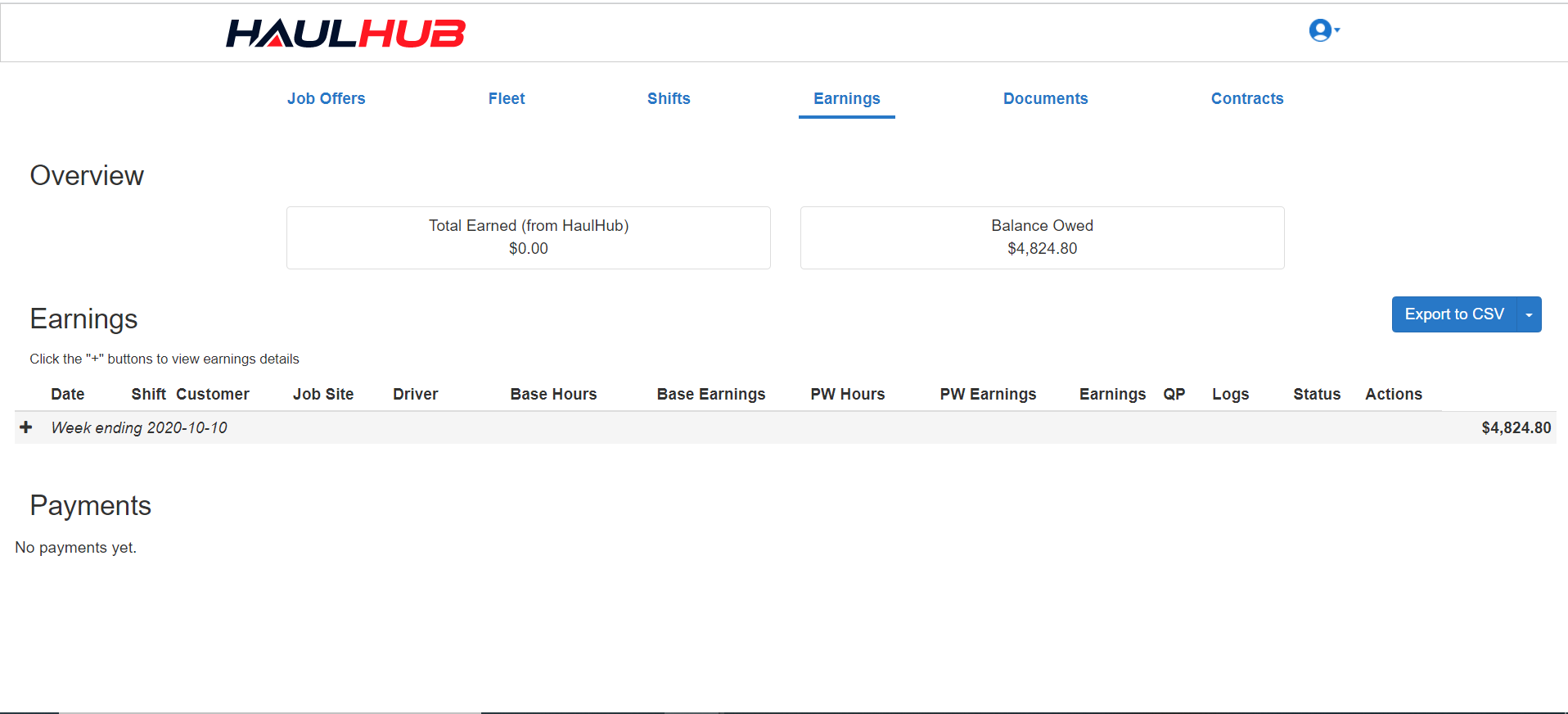 Select earnings from the top menu.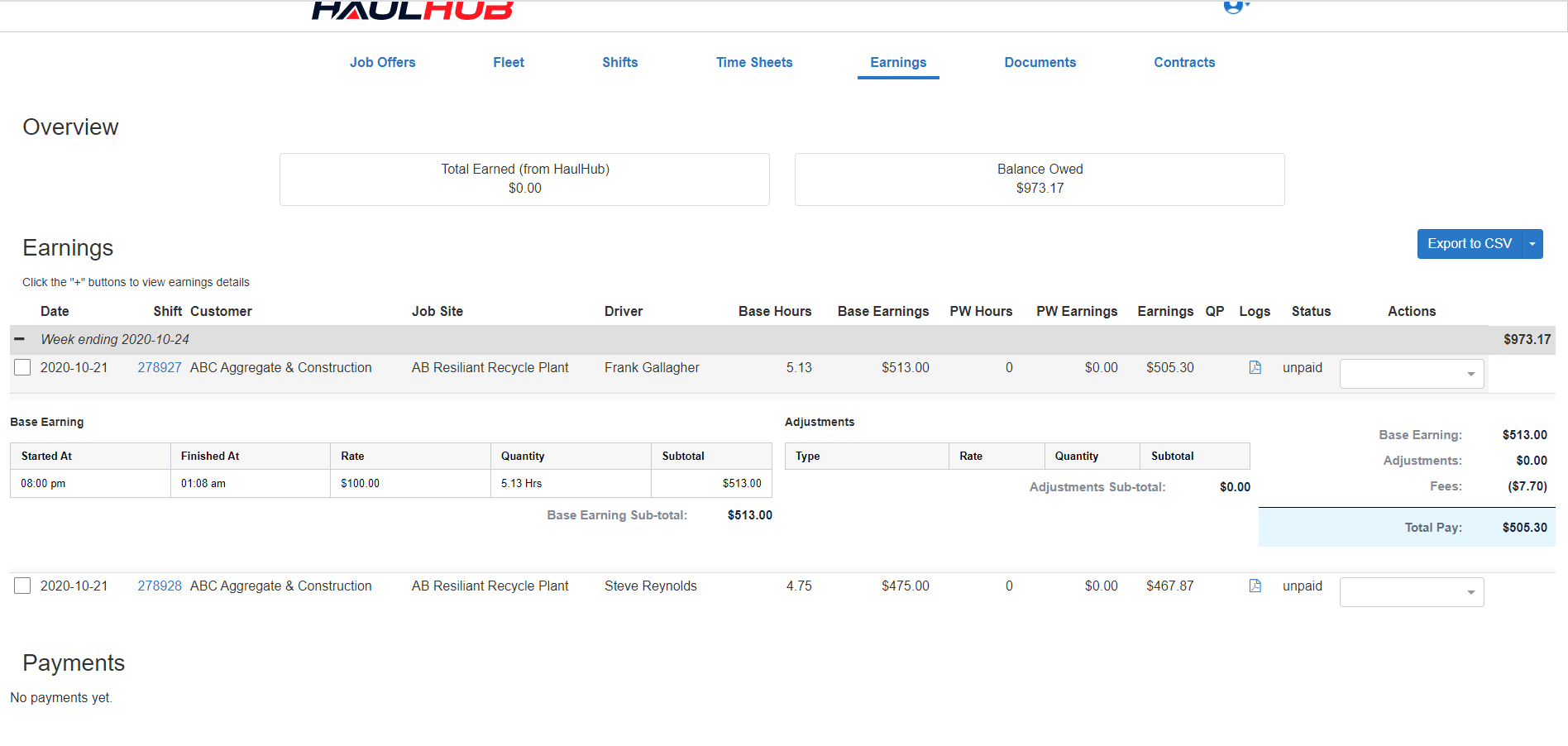 Click the (+) plus sign to view earning details for each week.
Click anywhere on the row of the shift you would like to expand to see the breakdown of your earnings for that shift. (note: if you click on the blue shift ID it will take you to another screen and show you the shift details)
Included in the breakdown of your earnings:

Start and end times
Any adjustments that might be added
Any tickets associated with the shift
Hourly rate and total amount earned.
Fees (if applicable)

Note: Some contractors require fleets to approve their timesheets. Click HERE for an overview on this.
That's it! If you have any more questions feel free to reach out to our support team.
Email: support@haulhub.com